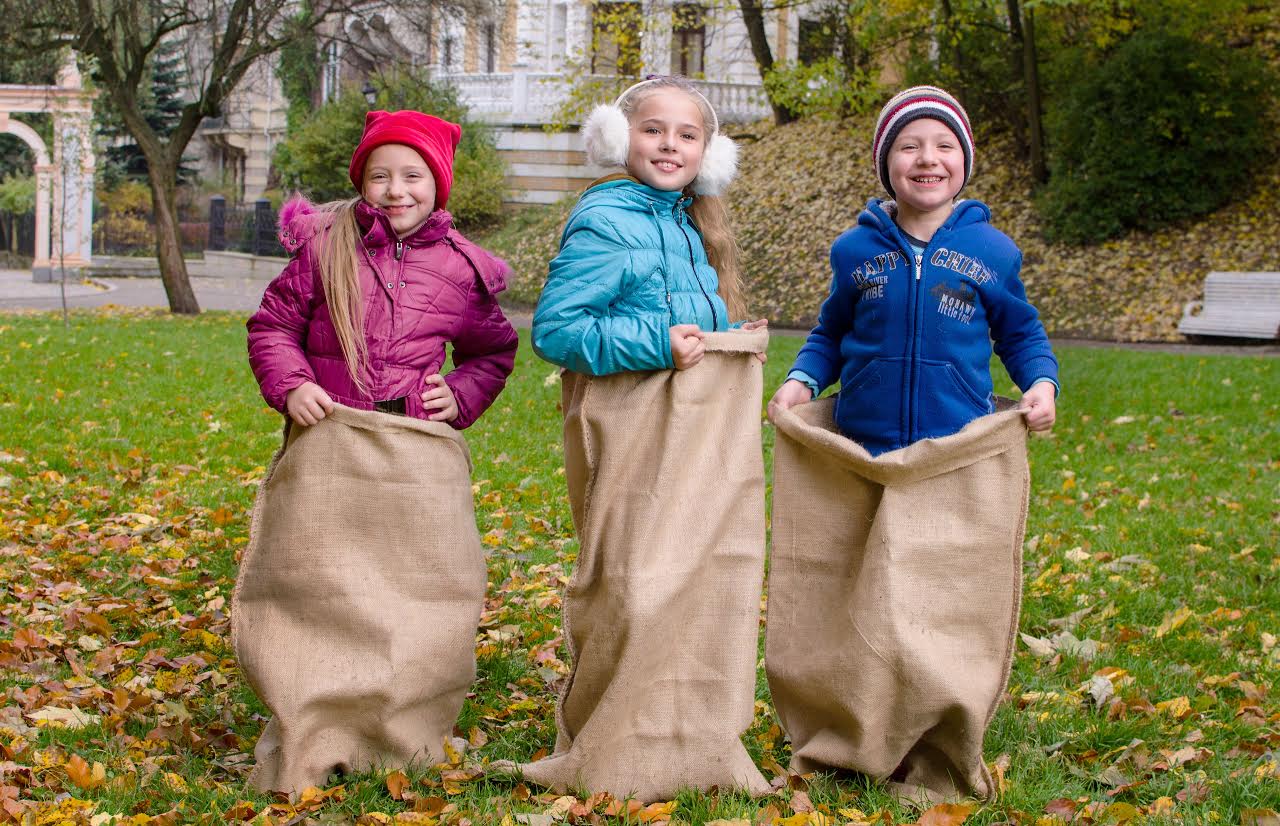 In our days of computers and sedentary life style outdoor sports and activities offer a fantastic change and opportunity to try something new for kids or to remember good old simple entertainments for adults when there were no mobiles and tablets. Among such games is the sack race which was allegedly invented by pirates bored with long days of doing nothing out at sea and having a lot of empty burlap feed sacks.
Today you can use specially made sacks like ones of Games2People – very strong and reliable, easy to clean and made of ecologically harmless gunny material in compliance with hygienic requirements. It is a great fun for sure and a very simple contest. The basic contest is an individual sack race when people from two or more teams put their legs into sacks and hop towards the finish line. The contestants need to hold the sack on the level of their chest. The one to reach the finish line first is the winner. It's not easy at all as it may seem – in fact, it's a true test for agility, balance and coordination. And the main secret is not to run inside the sack because the moment you do it – you fall. And that's when the spectators enjoy it the most! It is an immense fun for them to watch contestants hopping, falling, bumping into each other, mucking, and laughing continuously. Another version is a relay pair race of several teams. Two people put their one leg each into the sack and hop towards the marked point and then back to give the sack to the next team pair. The most difficult in this version is for the two to be in full phase with one another.
Whatever version of the race it is, each team cheers for their people, sharing a common goal brings participants together giving a fantastic feeling of inclusion and team spirit. It's a great exercise in fresh air having mind relaxing effect and not requiring any sophisticated or expensive equipment or special physical training. The rules are very simple and can be slightly modified depending on the number of participants.
Besides, contestants can be people of any age – from young children to elderly ones – as long as they can move, and bringing generations together is a great thing. All you need is good weather, a few strong sacks of a reliable brand and a crowd of merry people of any age willing to have fun.